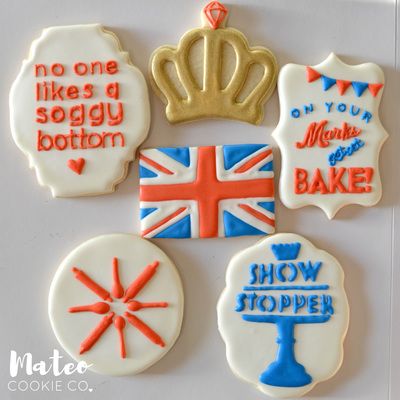 How has more than a month gone by since I last posted a blog? My sense of time has completely evaporated, along with my penchant for a dust-free house. Who can blame me? The only people to dust for are Gump and Scout the wonder dog. Yeah, there's motivation, right?
The days blur, don't they? Now Gump is home permanently (but has yet to take on 50 percent of all chores, including laundry), we wake up thinking every day is Sunday. Very occasionally, one of us will remember it is a different day of the week, and then we are practically high fiving one another for being capable of computing time, and having live brain cells (Gump currently has only one to my three and Scout's two).
What a strange, revolting year this has become, on so many levels. Everything I look at depresses me. Social media is more like a political channel, the news/tv/papers/headlines are COVID filled, politically nauseating (regardless of who you prefer). No one likes anyone, and everyone is angry with everyone else. Or at least it seems like it from my little 'every day's a Sunday' corner of the world. I hate the negativity at each turn of the road. But for me, there are a few positives…..
Mowing has slowed to once every 2 weeks, and as no one comes over, I don't pull weeds unless I'm desperate to rip Gump's head from his neck.
Picking up dog poop is much easier when it has cooked a couple of days in the sun.
My spending has decreased – because I don't go anywhere or do anything
My reading has increased – because I don't go anywhere or do anything
My stomach has decreased because I don't go anywhere to buy chocolate. If I buy it online, it melts while in shipping.
No recent snake sightings.
No new bird's nests in the garage.
See, these are good things, right?
The latest craze at Casa del Gumpo, is our new passion. Is it silky sheets, you ask – A delicious cocktail perhaps? Nope. It's the British Baking Show. Years ago, I binged-watched several seasons after having my gall bladder removed. Which was pretty dumb, because it made me hungry and I couldn't eat because I had a stomach like a bowling ball. Fast forward five years….and Gump decides to watch one of the episodes. I was pleasantly surprised at this pick. However, since that night, we have watched an episode every single evening. You probably think it's nice for old farts like us to watch tv together -and at first, I thought it was rather sweet as well. We seldom like the same shows. Gump's all about boring fishing shows, WW2 documentaries, sci-fi, and 'This Old House' – I love the BBC, drama, historical stuff, and Ricky Gervais. When we watched episode 2 of the show, Gump looked at me and said "Why don't you try making that?" I responded that it might be okay to give it a go sometime. And then, after the next item baked on the show, he said it again. By the fourth time, my three brain cells realized I wanted to cut him up and put him in a bloody pie (see Sweeney Todd reference). Gump, a connoisseur of the PB & J sandwich, and 'let's put tomatoes on everything' recipes, has suddenly developed an urge for 'rough puff pastry' a 'Genoese sponge', 'Self-saucing sponges' and the list goes on. Every time he eats a meal he'll say "It has a soggy bottom." or "The flavours are really coming through" all the blasted comments from the show. And I wonder why my hair falls out all the time?
Like most of you, I'm finding it strange not seeing my family and friends. It's odd not planning trips to see people, or for the lucky few, planning actual vacations. All we have on the calendar are Doctor or Dental appointments. I can't remember the last time I actually went shopping for something other than food. I am starting to forget what everyone looks like.
In lieu of no life, we have established a new social life……the local dog park…seriously. We are not alone feeling starved for company and conversation. So much so, many of us take chairs to the park and sit in socially distanced groups chatting. Fortunately, there are some really nice people who go, and so I've made some cool new friends. There's a Scot, one lady is from the same English county as me, another is an Aussie….it's kind of fun. Gump gets to visit with the other guys who go there, but we pretend we are really going for the dog. Scout the wonder dog has sniffed so many bottoms since Covid began, probably the equivalent of the phone book. She likes to play with the boy dogs at the park, and go to obscure areas where she leaves her icky deposits. I swear the little bitch (she's a female dog) grins after she's dropped something yucky in the grass. I've wised up to it though. I just pretend I haven't seen her go, and Gump, terrified to be seen as an irresponsible pet owner, rushes over with the little plastic baggie and hunts down the still-warm numero 2. As starved as I am for entertainment these strange games I play (unbeknownst to him) amuse me to no end.
Most mornings we walk in our neighbourhood. Mainly for Scout to get some exercise, but also because Gump's got dodgy hips. Okay, he has arthritis (and one hip replacement which still bothers him). So we go for a walk, just to loosen up Gump's hips. No, he's not trying to dance like Elvis (Gump cannot dance) he just needs WD40 to get moving every day. I like the early walks before it gets too hot. It's fun waving at the people driving by while Gump and I argue which side of the street we are supposed to be walking on- Scout the wonder dog has a great time. She is the official road cleaner for dried-up, dead worms. I think they must taste like raisins because she's all over them.
Gump is training her to chase squirrels so they will stop eating all our bird seed. She humours him and pretends to care, so she can get a treat. But she can't be arsed chasing any of them, although I am sure she'd sniff their bums if she could get close enough.
Meanwhile, in the 'Starting a new Career at Sixty' department, I've been banging away on the keyboard writing. But it has been pretty tough with my creative mind frozen in the Covid zone. I really didn't realize how my work is very influenced by everything I see and do. It's an unbelievable stretch getting creative when your muses are a man named Gump and his wonder dog. It is no surprise that my current work in progress reads more like a 'Dick and Jane' book – remember them?
(Gump) Dick said, "What's for breakfast?"
(moi) Jane said, "Cereal, Dick."
"But I want toast," said Dick
Jane shook her head. "Bugger off," she said. "And take Spot with you."
I'm telling you, that's about all my brain can come up with.
Currently, Gump is getting ready to go fishing. It's amazing where the sudden thrust of energy comes from when he's playing with lures, bait, line, and the special clothing required for fly fishing. He's like a kid packing for summer camp. I secretly crack up whenever he 'models' some weird waders or funky jackets with places to put all your hooks and crap – all useful I am sure while he's knee/thigh-deep in water, looking nothing like any of the guys in "A River runs through it." The attention to detail is mind-blowing. But he does get kudos for replacing the faucets in the kitchen without flooding the house – though if he had, he's got all the right gear to wear, right?
The only excitement we have had lately was the septic system going bonkers. Fortunately, this time, we did not have 17 people staying with us, nor was it Christmas Day. So, other than paying half a king's ransom to get it sorted, we escaped unscathed, except for getting ripped off by the guy doing the work. I am always astonished by the greed of people. Needless to say, next time we'll just go to the dog park for all three of us to go to the loo.
On The Writing Front…..
I am collaborating with 12 other writers in a spooky collection of stories. The collection will be available Friday 13th of November (on Amazon) and will be in digital format. I am also considering trying to narrate a short story of mine, in an effort to get brave enough to do a full-length novel narration….eek! It's kind of fun sticking my toes in the water of new and different experiences. Especially those which don't involve things that can hurt you – unless I drop a microphone on my foot.
AND…….Thanks to everyone who was kind enough to read my book! I so appreciate the support, and I have loved getting feedback on it too! I have so many other projects going at the moment, my head is spinning like the chick's on the Exorcist –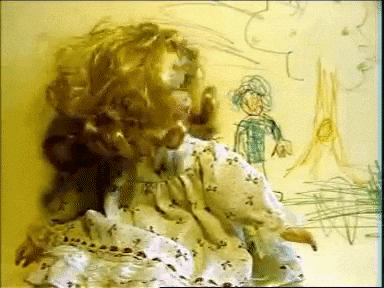 For those who left a review THANK YOU THANK YOU THANK YOU!!!!!!! Reviews are critical. And once I have another book ready to go and start advertising, they become even more important. People read reviews when deciding whether or not to purchase a book. Therefore, if you have read The Secret of Mowbray Manor, please review it- You don't have to write anything if you don't want to, just award it however many stars you think it deserves.
Well, I am tapped out folks. I apologize for this month's witless posting. I really am operating on half my brain. Thanks for hanging with me and being my friends! You are the best, and stay safe everyone!
Jude