Jude on the move! England, 2022
I hope you have enjoyed looking at some of the pictures from my trip. It was a wonderful trip, with many memories made along the way. Thank you for joining me, and I'll see you on my next journey!
Final Stop #15 WESTMINSTER ABBEY, CITY OF WESTMINSTER, LONDON
It is rather fitting that our last place to visit was Westminster. The central point of the government and the heartbeat of England and the United Kingdom. The Abbey is where our Kings and Queens are crowned and also buried. It is the place we associate with pomp, ceremony and one of the most prized characteristics of us Brits – our traditions. Yes, our culture is a bit old-fashioned, and oft-times mocked. Yet millions of people flock to this small island every year to get a little taste of what those traditions really mean, and what it feels like to witness them in person.
Again, this place did not disappoint. It was ethereal to walk in the footsteps of so many I have read about in history. I felt privileged, proud, and totally aware of my ancestry in each cell of my body. I belonged.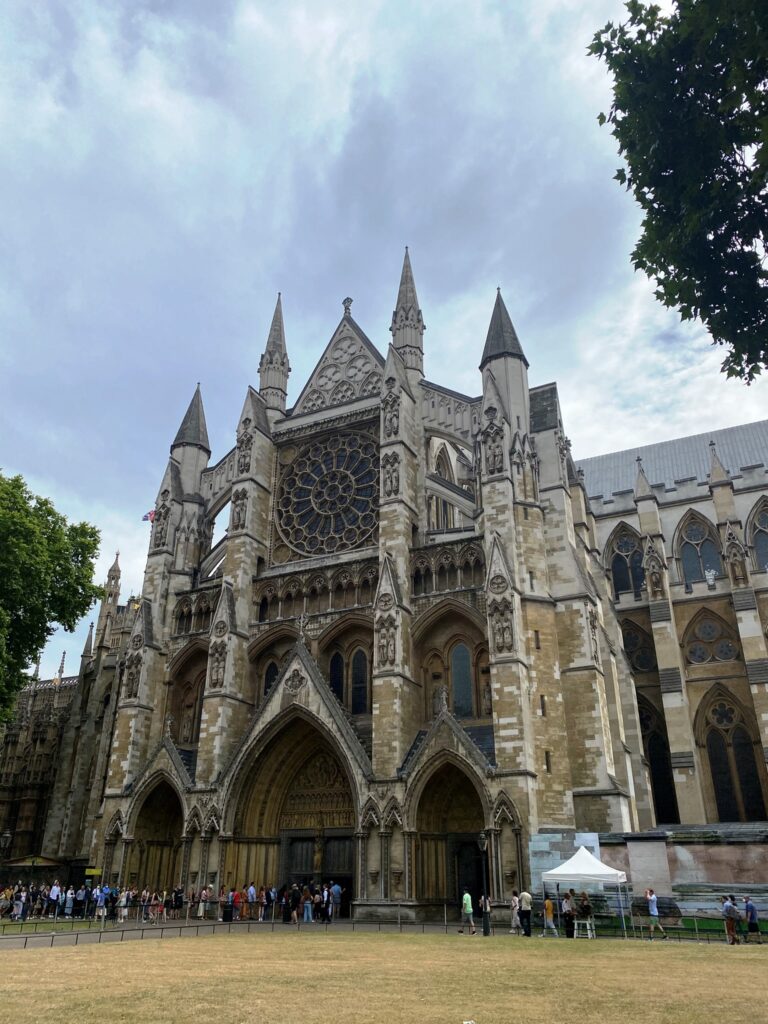 Stop #14 LONDON NATURAL HISTORY MUSEUM (Formerly the BRITISH MUSEUM OF NATURAL HISTORY)
This museum has always been on my bucket list. Finally, I got to go! Oh, my goodness. What an absolutely amazing place. We saw a fraction of their 80 million exhibits, and it blew my mind. Fossils, Dinosaurs, minerals and so much more. What a wonderful place to spend the day! The architecture is beautiful, every it as fascinating as the specimens.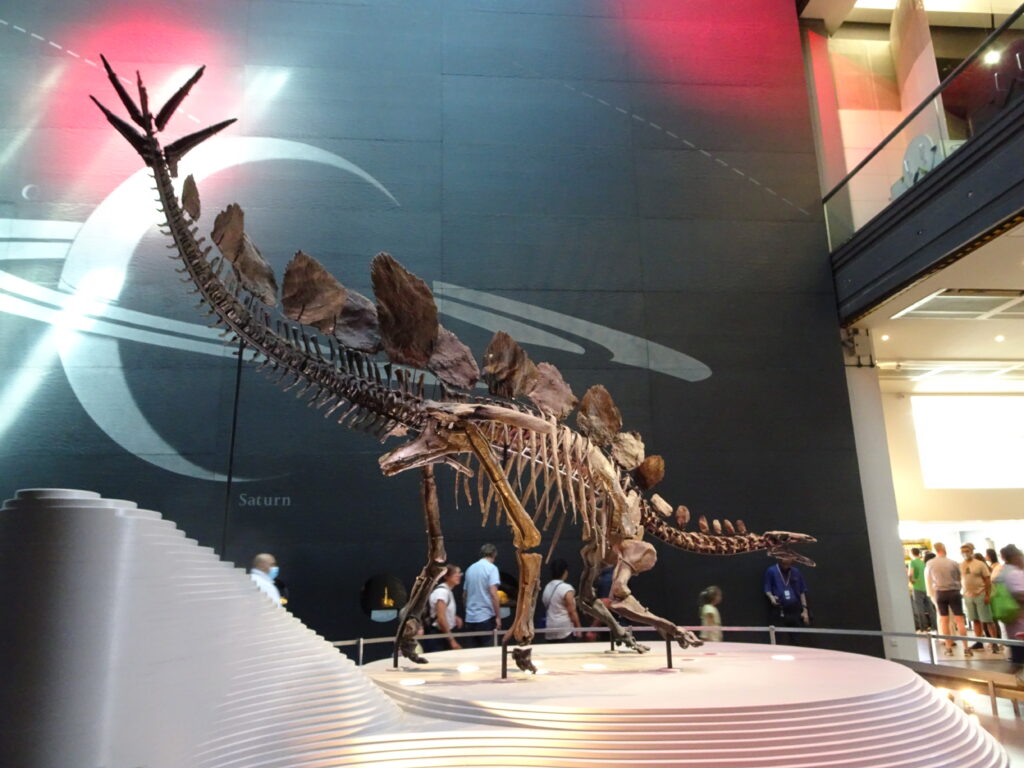 Stop #13 LONDON, ENGLAND
We returned the car, surprisingly unscathed. Then enjoyed an evening of fun at another celebration of family. This time, my son and daughter-in-law had rented out part of a pub in Poole, Dorset, and invited several family members from various parts of the country to join us before we headed to London and the last part of our trip.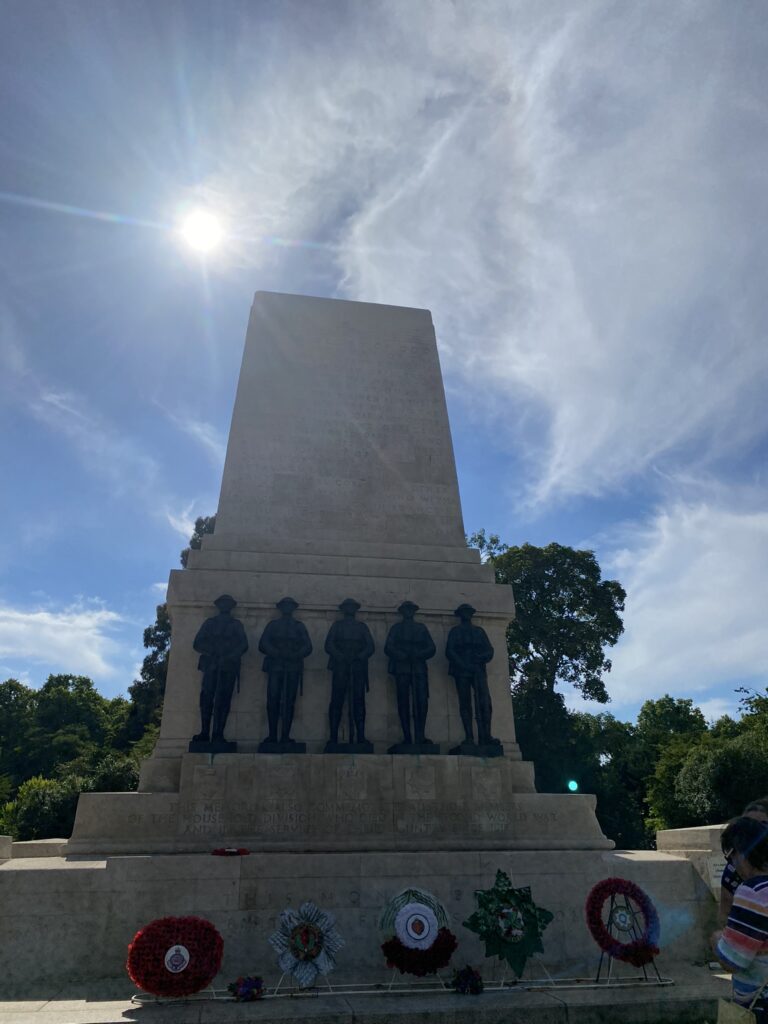 Stop #12 CONWY CASTLE, NORTH WALES
After some much-needed downtime with family, I sailed through several roundabouts and we drove west to east along the northern coast of Wales, which took us through villages and scenery which took my breath away. A person could spend literally years in the UK, stopping at every village in the land because there is beauty at every turn of the eye. I wish I could share the 3000+ pictures I took!
We stopped briefly at Conwy Castle (13th century), and it was well worth the stop. The castle is magnificent. A giant, overlooking the water and a quaint, pretty town. Highly recommend checking it out if you are ever in that area of the world!
https://en.wikipedia.org/wiki/Conwy_Castle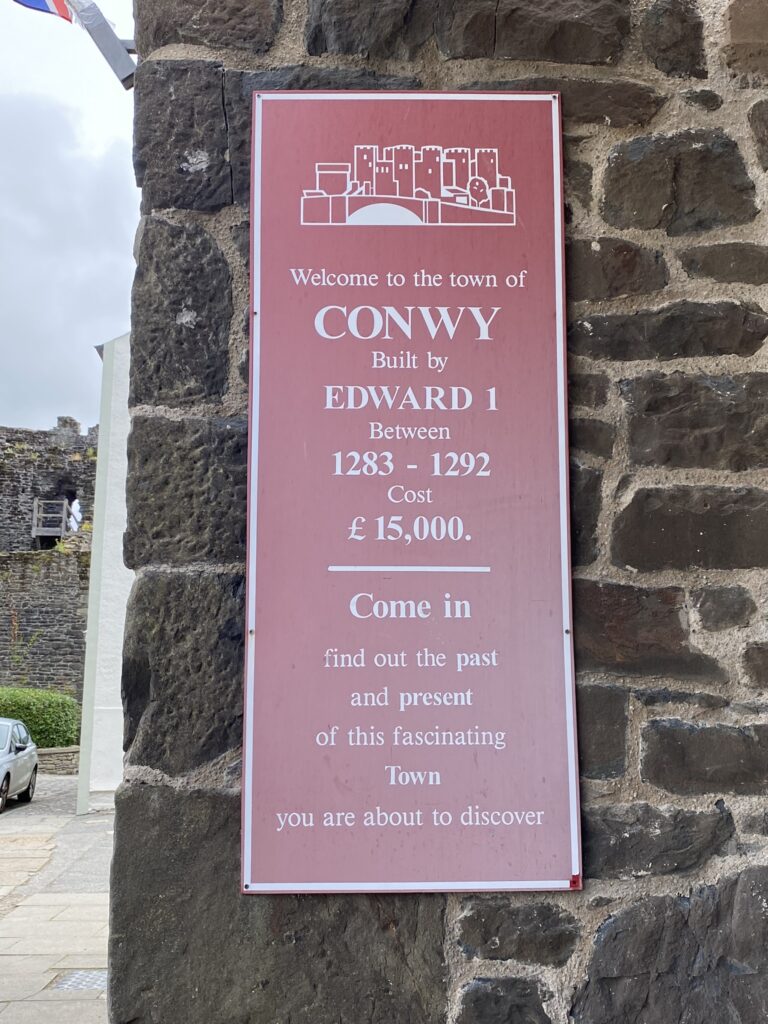 Stop #11 CRICCIETH, NORTH WALES
We arrived back on the Eurostar, Gump's first time under the channel, and got back to Dorset at midnight. After one night of rest, it was off to the car rental place at Bournemouth airport the next day. I was terrified. Driving in the UK is nothing, I repeat, NOTHING, like driving in the USA. The steering wheel being on the right is the least of your worries. Driving on the other side of the road is daunting, turning into the wrong lane is worrisome. Continuous pedestrians, motorcycles, cyclists, tiny narrow roads with parked cars everywhere and double-decker buses are still child's play, because the monster of it all, the scariest obstacle in the whole of the driving kingdom is….the roundabout.
Dear God, they are terrifying. And I knew, that laying between me and the oncoming 7.5 hour drive ahead of me from Dorset to Criccieth, in North Wales, there would be at least 81 of the bastards……
But we made it! We arrived in the beautiful village of Criccieth, to find my son and his family were already there. He and my daughter-in-law had (among other things) rented a terrific four-storey house overlooking the beach, and invited several of my family to join us there for a mini-reunion together – Americans, Scottish, English, we were a multi-nation group. It was fabulous! From the breathtaking views and beaches to some wonderful time with loved ones.
I loved being literally down the street from a 13th-century castle, perched on top of the hill overlooking the sea and the countryside. Gorgeous!
Stop #10 NEUPRES, BELGIUM
This next part of our trip, was the main reason Gump had joined me in Europe. This was all about seeing the last resting place of William Alfred DeBardeleben, Gump's uncle. Billy joined the Canadian Air Force to fight for my country when the USA had not yet joined the allies. He was a young, handsome, football player, who fought bravely, ultimately losing his life at the young age of twenty-three, alongside the rest of a bomber crew, their Lancaster plane shot down over Berlin. Billy left behind a broken-hearted sister and mother. No one had ever been to see his grave. Until now.
We made our way to Neupres, a small town outside Liege in Belgium, and arrived at another magnificent tribute to those fallen in the war.
We were met by a representative of the American government, who proceeded to talk to us about Billy, and many of the others buried there. It was most informative, and absolutely fascinating.
He explained that after the war, the government offered to return all the fallen to their loved ones. Sixty percent of the families did just that, but forty percent declined. I asked him why that was, and he gave us a very simple explanation.
He told us that graves eventually are forgotten as families die off, and those buried fade away in our memories. But those buried in American Military Cemeteries in Europe, and other countries, lie among their brothers and sisters in arms and are celebrated daily as the heroes they are. He said as long as there is an American government, these cemeteries will always be cared for and tended with love.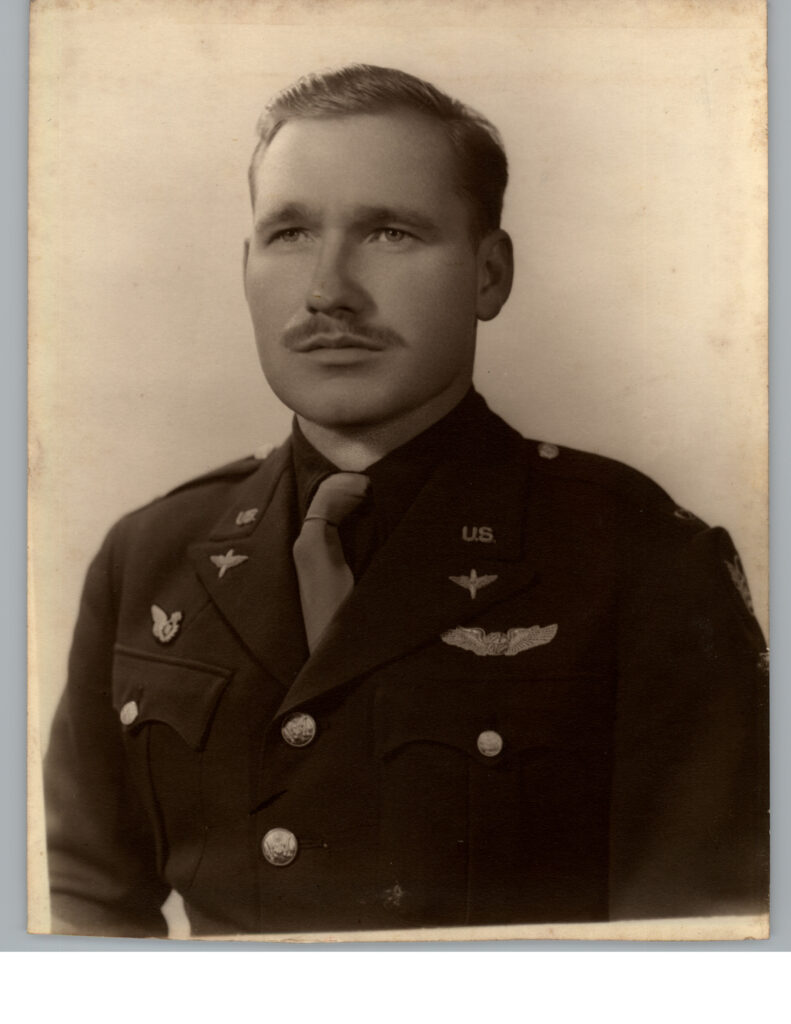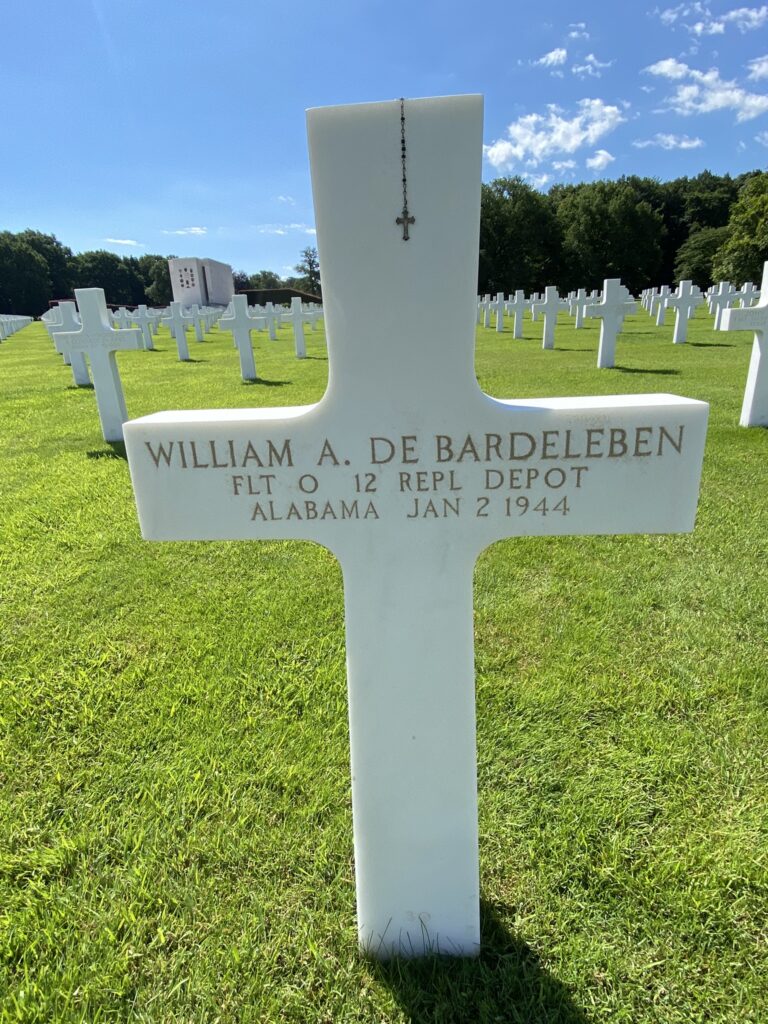 Final resting place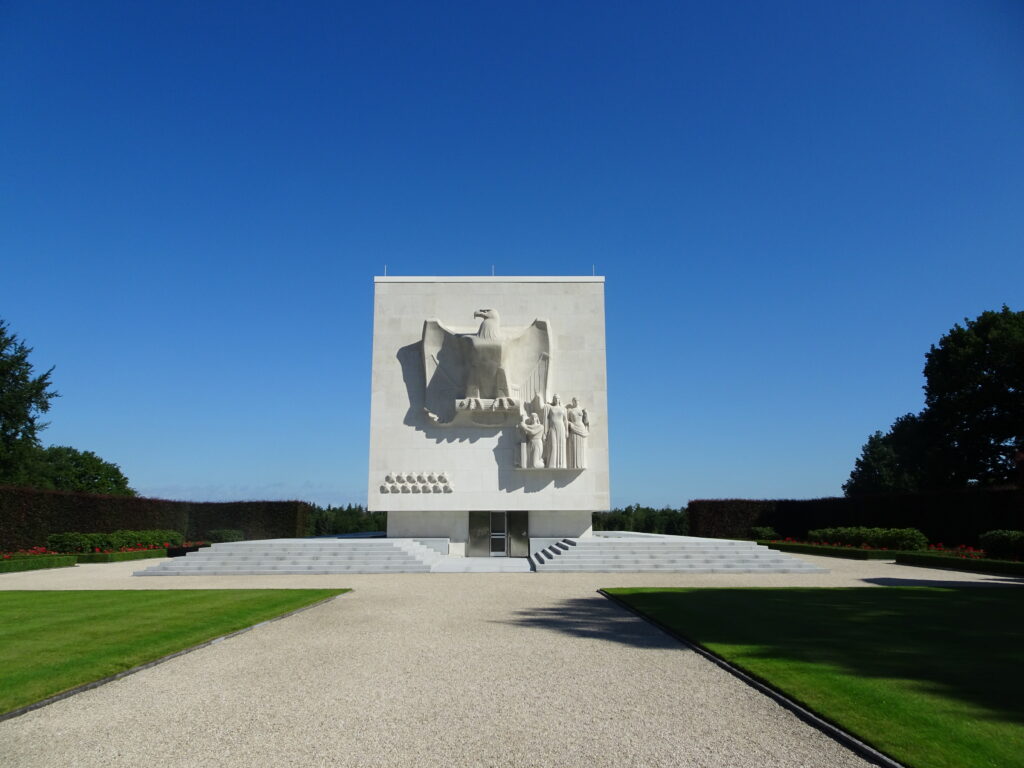 Stop #9 PARIS
We really didn't have time to spend in Paris. Our real destination was Belgium, to visit Gump's uncle's grave. But seeing as we had to go THROUGH Paris to get there, well, it seemed only right that a boy who grew up in Louisiana should see where all that Cajun talk came from!
Gump stood out like a pimple on clear skin, and I got a kick watching him get totally blown away by the amount of people/traffic/cafes/noises in a busy, thriving city.
I took him on a five-hour tour. Long enough to get a taste of the culture, but too short a time to delve into anything for long. We were there and gone in the blink of an eye, but we got a good night's rest, and a visit with my dear friend Hilary, before we were on our way again!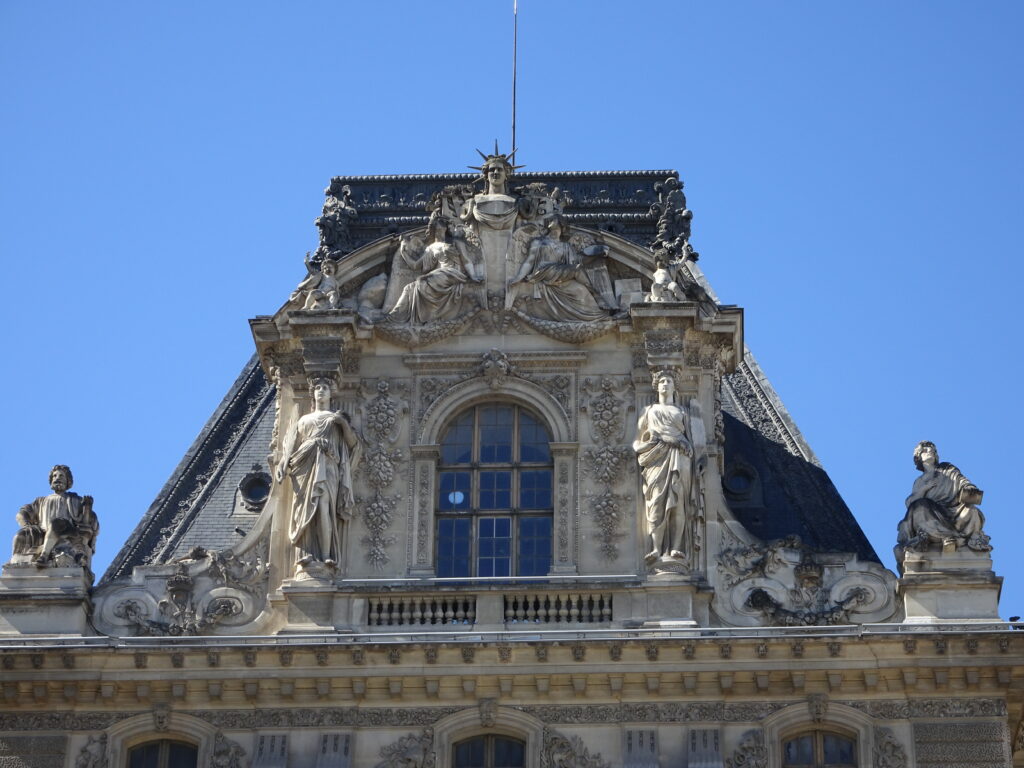 Stop #8 BAYEUX, NORMANDY, AMERICAN MILITARY CEMETERY, & OMAHA BEACH
Gump arrived from the USA, and after one night we headed to the port of Poole and got on a gigantic car ferry to Cherbourg, France, the nearest stop to Normandy and our next destination, Bayeux.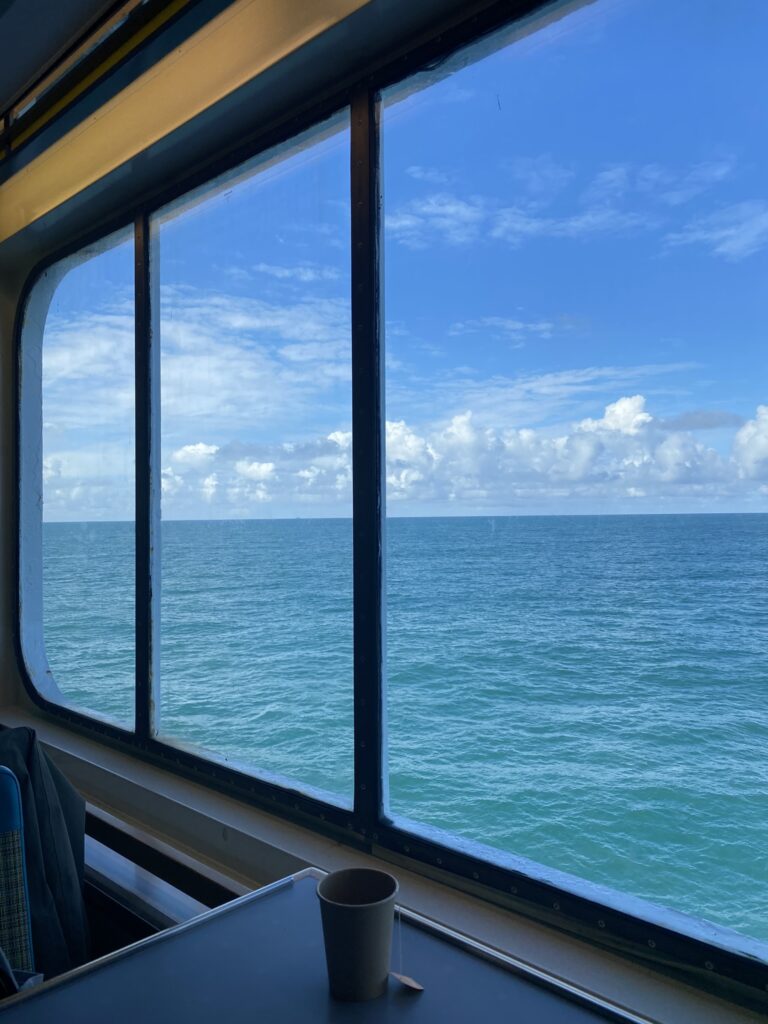 All British kids learn about Bayeux in elementary school because it is the home of a very important piece of history, the Bayeux Tapestry.
This tapestry was constructed on cloth in the eleventh, yes the eleventh century, by William the Conqueror's brother, Bishop Odo, who also got a nice cathedral into the bargain. The tapestry measures about 230 feet in length and depicts the story of William when he decided to go to England, kill King Harold and rule the country. It looks pretty good for a bit of sewing done a thousand years ago…..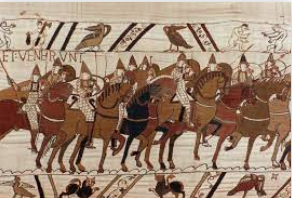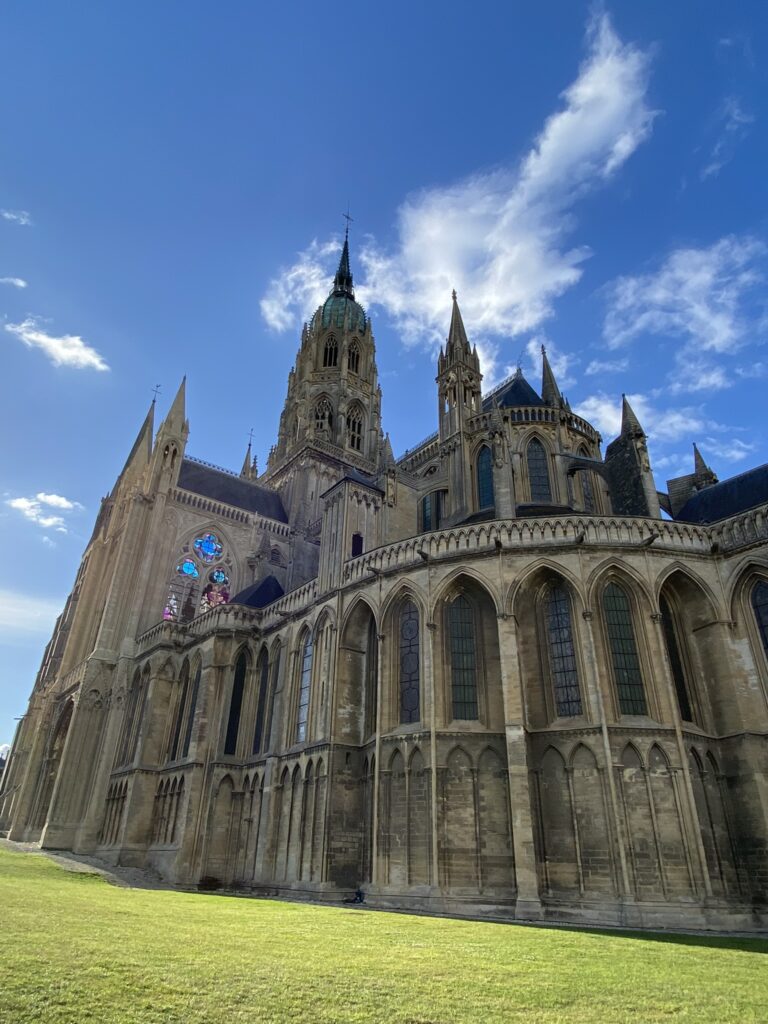 After a good night's rest, we met up with our little tour group and headed off to Omaha Beach, a beautiful piece of coastline that saw the untimely death of thousands of brave soldiers during World War 2. It was difficult to comprehend how many lost their lives fighting that day. Both Gump and I were pretty choked up as we learned so much about those brave soldiers.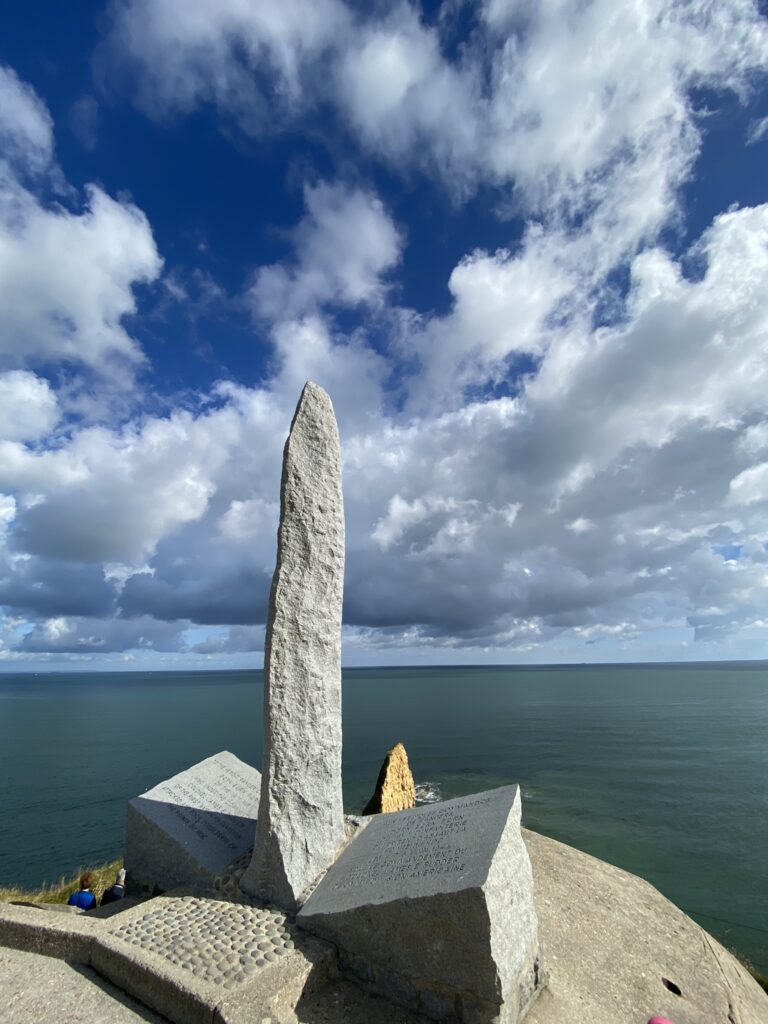 We then continued on to the beach itself. There is a beautiful metal sculpture there to honour the fallen.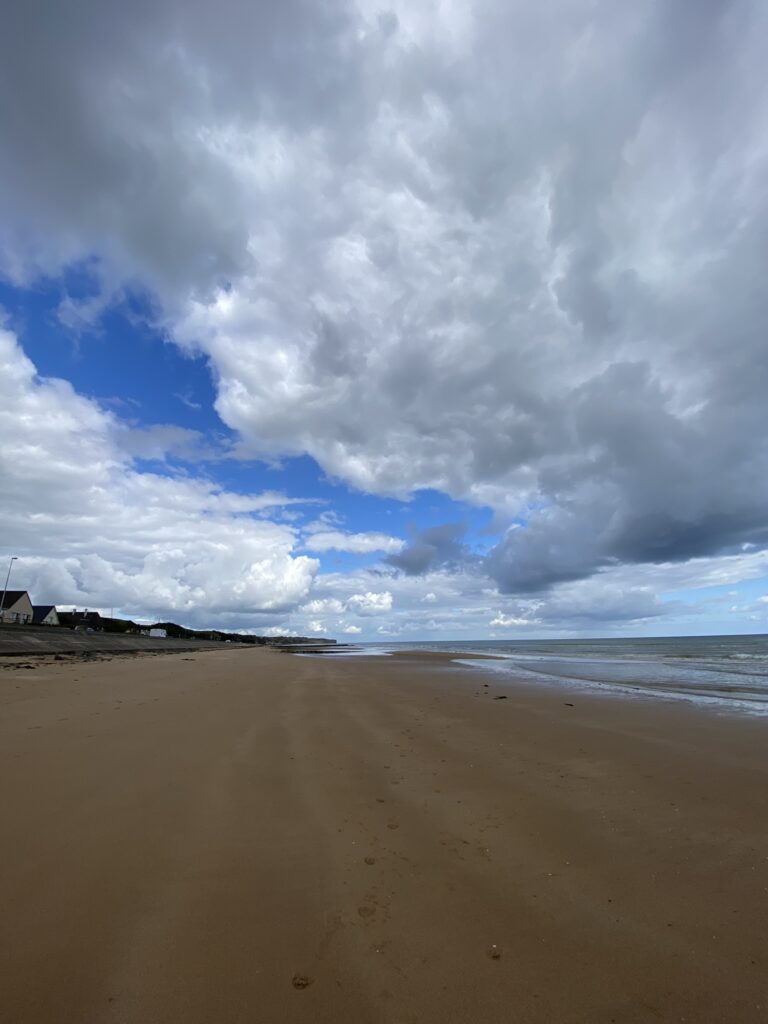 The tour guide took us from the beach, to one of many Normandy American Cemeteries. It is hard to convey how this place rendered us speechless. It was peaceful, calm, and proudly kept in perfect condition by the American Government. The sculptures, the wall carrying names of those still missing, were so moving, no words or pictures can do it justice. But I was proud to pay tribute to the sleeping heroes, along with the many others who visit each day.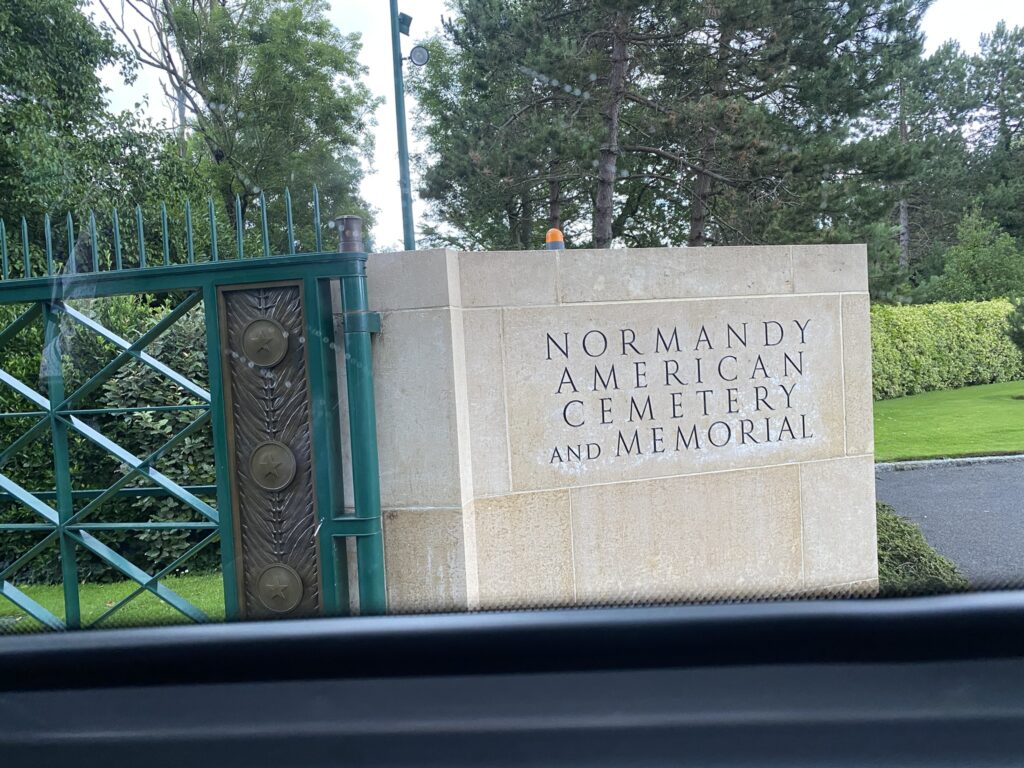 Feeling reflective, and thankful, we returned to our hotel, and quickly prepared to leave for our next destination….Paris.
Stop #7 BATH, SOMERSET
Bath, is a beautiful city steeped in history. It is the largest city in the county of Somerset.
Most of us have heard of the Roman Baths, but for me, I like Bath because of its mention in several of Jane Austen's novels, although the writer herself did not care for the city. Apparently, neither did Queen Victoria. When Victoria was still a princess, she was invited to Bath to open the new "Royal Victoria Park", which she did. But unfortunately, the very next day , a local newspaper reporter wrote an article which was very unflattering about her appearance. Consequently. The young princess vowed never to set foot in Bath again. And true to her word, even as Queen, Victoria never returned. It is said that when the royal train passed through the city, the blinds were drawn so she would not even have to gaze upon it while travelling!
My nieceling and I spent a lovely day looking around the city. We even took a ride on an open top double decker bus, which gave us a bird's eye view of the city.
Enjoy the pictures, and click on the link below for the official info on Bath!
See More here………
https://en.wikipedia.org/wiki/Bath,_Somerset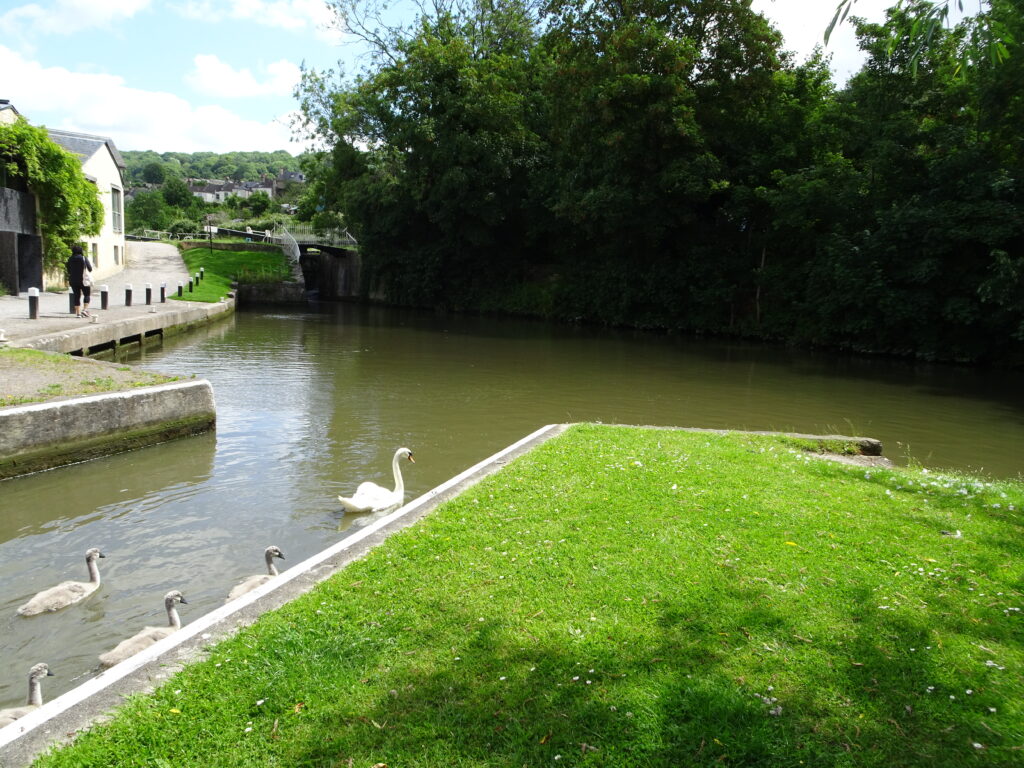 Stop #6 GARE DU NORD, PARIS
This fast trip to Paris was specifically to attend a concert with my cousin Christopher. It was a one night stop for me, so I didn't explore at all…(I'll be back in Paris in a week or so). But I thought I'd share these snaps with you, so you get an idea what the streets look like. Then it was up at 5 a.m. and back on the Eurostar to London.
Stop #5 LONDON BRIDGE ON MY WAY TO PARIS
Now onto Paris to meet my cousin, Christopher. Another cousin, Emmeline, was kind enough to give me a place to rest in London before heading to St. Pancras Station early the next morning. We had a nice walk past the Chard, and a lovely evening at a great pub in St. Katherine's Docks. I didn't go anywhere else as there was not enough time, but I'm coming back to London in a few weeks!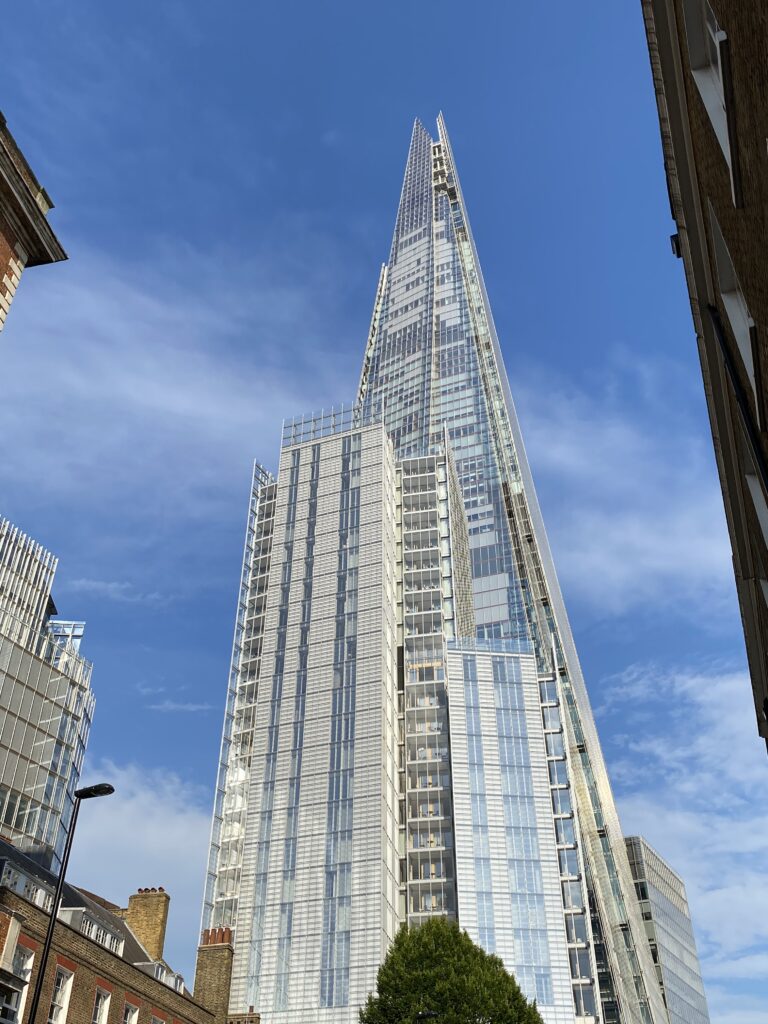 Stop #4 LOOE, & POLPERRO S.WALES
After a quick turnaround from Oxford, I joined my nieceling, Danii and her partner Darren, who I like to call Dazza, and they whisked me off to Cornwall, somewhere I had never visited. Dazza grew up in Cornwall, and it's a place close to his heart. He made a wonderful tour guide the entire time we were there!
Cornwall is about 3 hours away from Dorset. And once you reach it, it is amazing how unspoiled everything is. Wild flowers and grasses grow in abundance, and even most of the roads are 2 lanes to keep the imprint small and retain Cornwall's natural beauty.
Cornwall is famous for it its tin & copper mines, and also for luring wealthy cargo ships to the coastline during bad storms, where the ships would crash against the rugged rocks underneath the cliffs would wreck and quickly get looted by the locals. If the ships happened to be Spanish, even better!
I set my third book, The Secret of Pendragon Island in Cornwall. The county is also much beloved by a a much more successful author, who wrote a series of books called Poldark, set here too.
Poldark is a series of historical novels by Winston Graham, published from 1945 to 1953 and continued from 1973 to 2002. The novel series was adapted twice for television by the BBC, firstly in 1975 and later in 2015.
Dazza took us for a drink at the Jolly Sailor, one of the oldest pubs in the UK, circa 1516. The town was decked out with Union Jacks, celebrating the Queen's Platinum Jubilee. Though it wasn't very warm and a bit cloudy, there were still loads of people out and about. We had a good walk about and ended up eating fish and chips by the water……yum!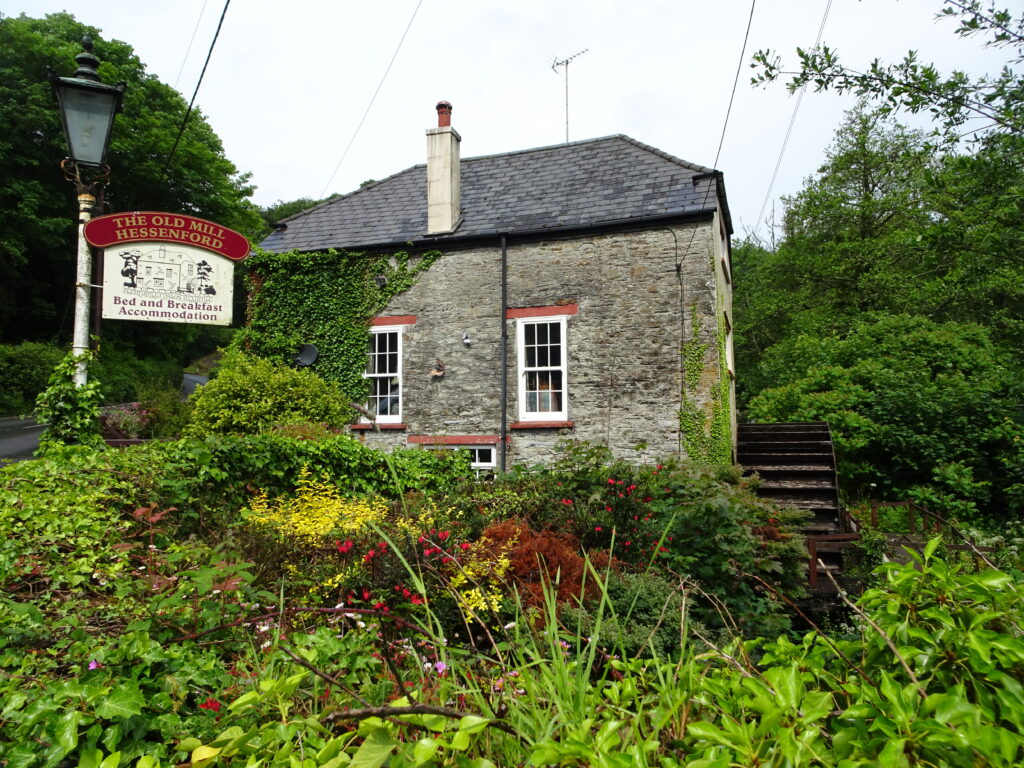 POLPERRO
We hopped back in the car, and headed to Polperro, an old haunt of Dazza's, and where he had sketched a lovely drawing of the small harbour. This little village was so picturesque, it was hard to stop taking pictures, as everywhere I looked, I saw beauty. But this is true in the UK generally speaking, and I am often surprised at either Nature's bounty, or man's architecture. Here's a little about the village.
From Wikipedia….
Polperro (Cornish: Porthpyra,[1] meaning Pyra's cove) is a large village, civil parish, and fishing harbour within the Polperro Heritage Coastline in south Cornwall, England. Its population is around 1,554.
Polperro, through which runs the River Pol, is 7 miles (11 km) east of Fowey and 4 miles (6 km) west of the neighbouring town of Looe and 25 miles (40 km) west of the major city and naval port of Plymouth. It is a noted tourist destination, particularly in the summer months, for its idyllic appearance with tightly-packed ancient fishermen's houses which survive almost untouched, its quaint harbour and attractive coastline.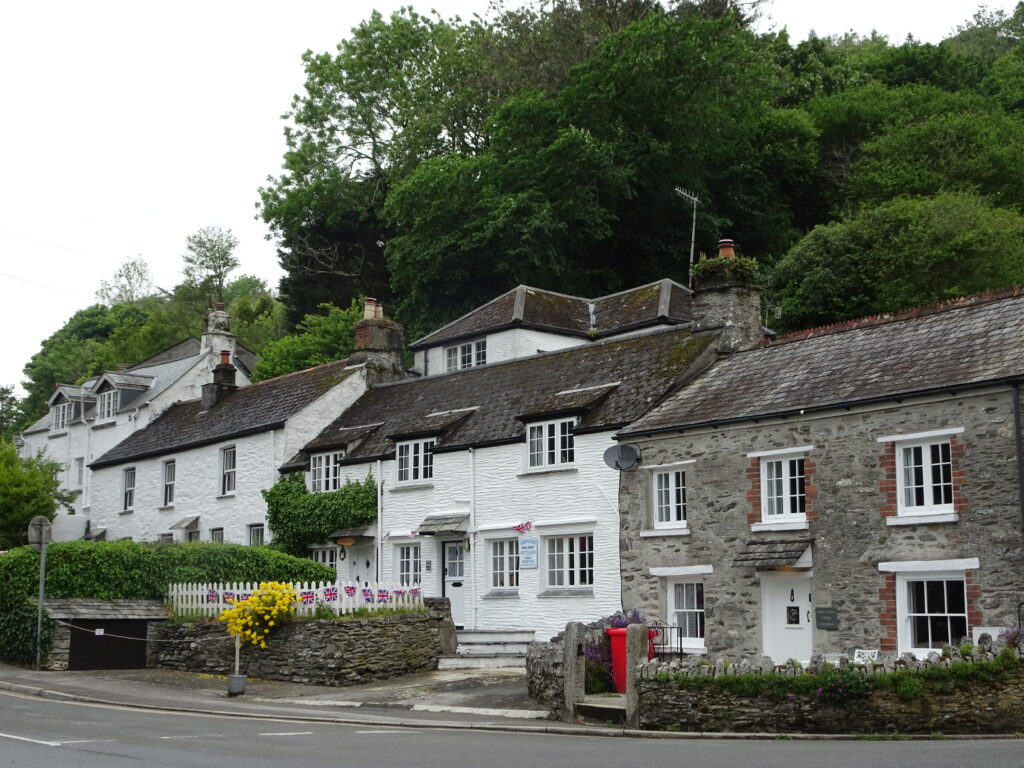 LAND'S END
Our last stop in Cornwall was Land's End. I was excited to see it, as one thing British kids learn in school, is that the longest part of Great Britain is the distance between John's O'Groats in Scotland, to Land's End in Cornwall, a distance of 838 miles by road. For my American friends, this is just a little further than driving from Tulsa, Oklahoma, to Denver, Colorado. We set out on what would be a beautiful sunny and hot day. Ideal for standing high on grassy clifftops and staring out to sea, where to the east lies the English Channel, to the west, the Celtic Sea.
The cliffs are granite, and popular with climbers. Visitors have been visiting this area for over three hundred years. It was a lovely afternoon, and the perfect way to end our trip to Cornwall. We loaded up the car and headed back to Dorset!
From Wikipedia……..
Land's End is either the start or finishing point of end to end journeys with John o' Groats in Scotland. One of the earliest was by Carlisle who left Land's End on 23 September 1879, went to John O'Groats House and arrived back at Land's End on 15 December; taking 72 days (exclusive of Sundays); covering 3,899 miles (6,275 km). To prove his journey, he kept a log book which was stamped at any Post Office he passed.[18] An early end to end on bicycle was completed by Messrs Blackwell and Harman of Canonbury Bicycle Club. Starting at Land's End they covered 900 miles (1,400 km) in thirteen days in July/August 1880.[19] Nearly two years later the Hon I Keith-Falconer travelled 994 miles (1,600 km) from Land's End, in twelve days, 23¼ hours, on a bicycle.[20]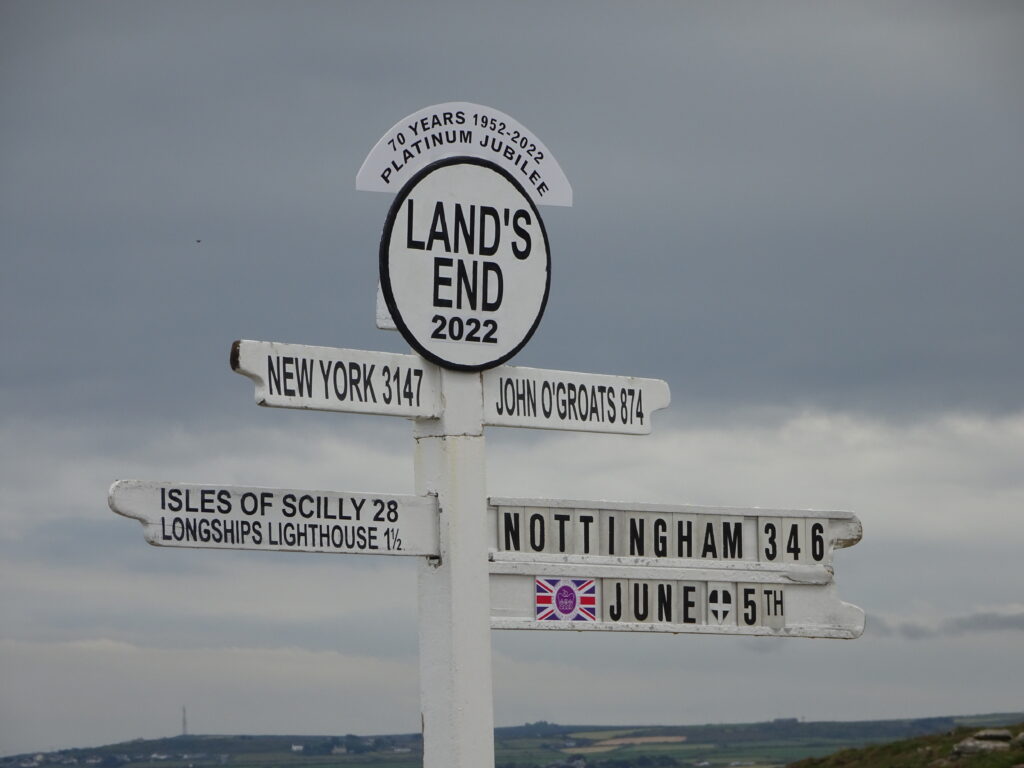 Stop #3 OXFORD, OXFORDSHIRE
Leaving Tilly and Mary, I got on the train at Milton Keynes, and headed to Oxford. It's long been on my bucket list as we've all seen the beautiful buildings of the multiple colleges there. I am a huge Colin Dexter fan – he wrote a series of books featuring a wonderful detective, Inspector Morse, or Endeavour, as he is now known on the TV show.
Everywhere I looked, I saw so many amazing examples of architecture, all built using local limestone. The atmosphere screamed history. I stood outside the pub, The Eagle & Child, where JRR Tolkien and CS Lewis met often for a pint. Visited the Ashmolean Museum -est 1678, and felt humbled by it all. The centuries of tradition, watching students go to their exams in black suits, white shirts and ties was strange after jeans and tees in the USA – but it is required dress for taking exams at Oxford. Some outfits looked in stark contrast to pink and blue hair, tattoos and piercings of the students, and there were so many nationalities there it was brilliant! Anything goes in the UK., and that's part of what I like about it.
I walked miles around the town till my feet hurt. Ate bacon rolls and drank steaming cups of Builder's tea. I rode in an open-topped double decker bus, played the tourist and soaked up everything I heard and saw. This truly felt like the heart of England. From its history, to the picturesque river, weeping willows, statuary and cheesy tourist shops. I really felt I walked where so many had walked before. It was a wonderful two days. But it was time to go. I packed up once again and headed back to Dorset. It was time to recharge for trip #4 – Cornwall!
Taken from Wikipedia so I didn't have to type as much………………………………. The University of Oxford is a collegiate research university in Oxford, England. There is evidence of teaching as early as 1096,[2] making it the oldest university in the English-speaking world and the world's second-oldest university in continuous operation.[2][10][11] It grew rapidly from 1167 when Henry II banned English students from attending the University of Paris.[2] After disputes between students and Oxford townsfolk in 1209, some academics fled north-east to Cambridge where they established what became the University of Cambridge.[12] The two English ancient universities share many common features and are jointly referred to as Oxbridge. Oxford is ranked among the most prestigious universities in the world.[13]
The university is made up of thirty-nine semi-autonomous constituent colleges, six permanent private halls, and a range of academic departments which are organised into four divisions.[14] All the colleges are self-governing institutions within the university, each controlling its own membership and with its own internal structure and activities. All students are members of a college.[15] It does not have a main campus, and its buildings and facilities are scattered throughout the city centre. Undergraduate teaching at Oxford consists of lectures, small-group tutorials at the colleges and halls, seminars, laboratory work and occasionally further tutorials provided by the central university faculties and departments. Postgraduate teaching is provided predominantly centrally.
Oxford operates the world's oldest university museum, as well as the largest university press in the world[16] and the largest academic library system nationwide.[17] In the fiscal year ending 31 July 2019, the university had a total income of £2.45 billion, of which £624.8 million was from research grants and contracts.[3]
Oxford has educated a wide range of notable alumni, including 28 prime ministers of the United Kingdom and many heads of state and government around the world.[18] As of October 2020, 72 Nobel Prize laureates, 3 Fields Medalists, and 6 Turing Award winners have studied, worked, or held visiting fellowships at the University of Oxford, while its alumni have won 160 Olympic medals.[19] Oxford is the home of numerous scholarships, including the Rhodes Scholarship, one of the oldest international graduate scholarship programmes.[20]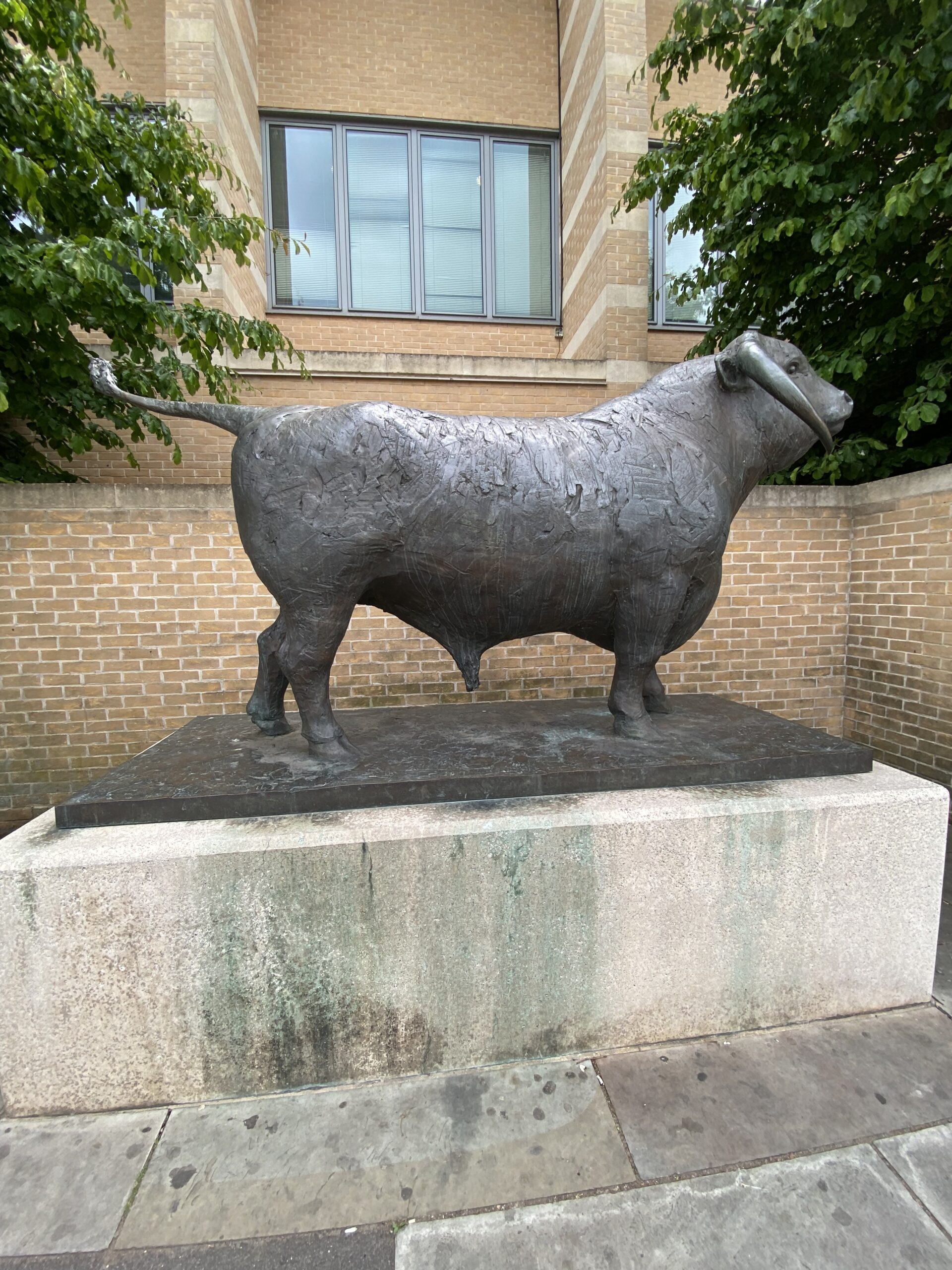 Stop #2 TOWCESTER, NORTHAMPTONSHIRE
The next stop on my journey was to spend a few days with my dear friend Mary, and her dog, Tilly. Towcester (pronounced Toaster) is a delightful village, with so many wonderful restaurants and eclectic shops, all squeezed into an ancient high street. I also got to meet Sam, Mary's bestie, and we girls had a lovely afternoon chat at one of the local pubs, with Tilly too!
Next destination……Oxford!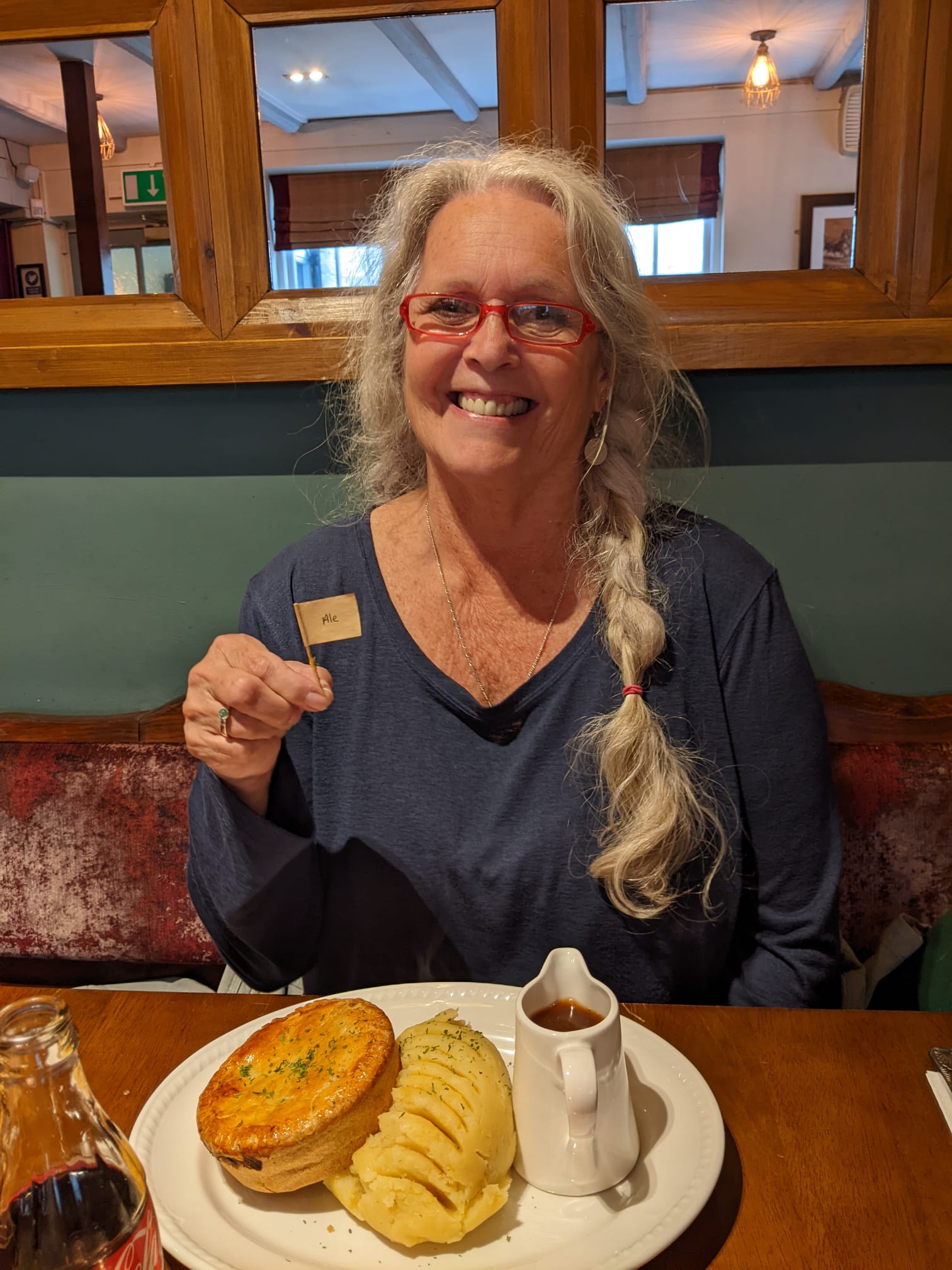 Stop #1 POOLE, DORSET
Images from my wanderings. Here are some photos of my first stop in England, Poole, Dorset.
Poole is the second largest natural harbour in the world, second only to Sydney Harbour in Australia. Here I have kicked back, spent time with family, and wandered around some of my old haunts from several years ago when I lived here.