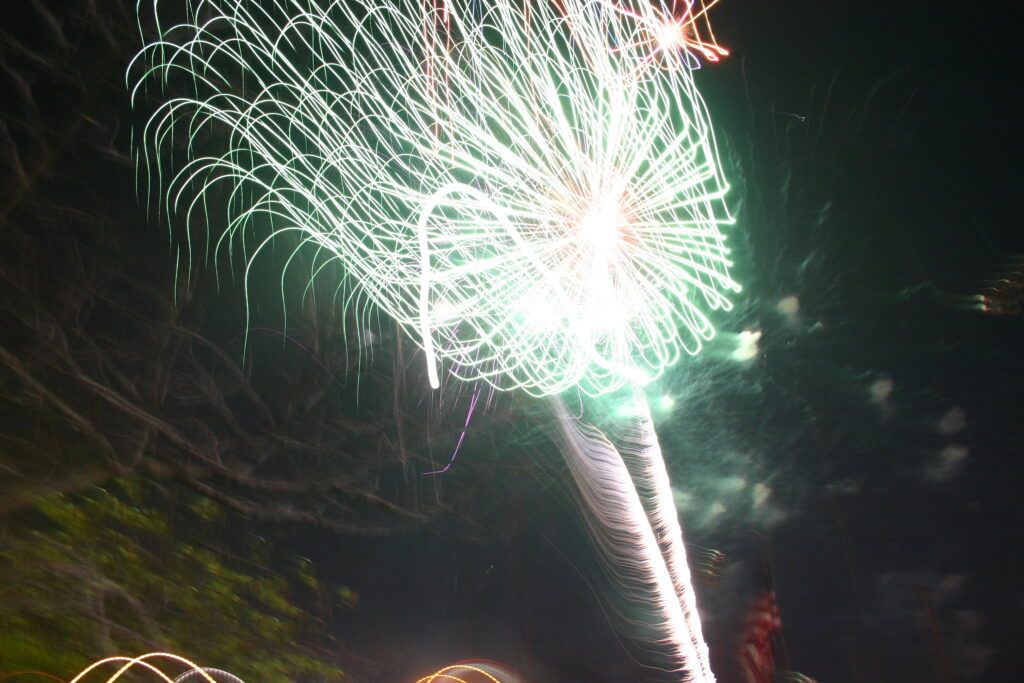 Darkness cannot drive out darkness; only light can do that. Hate cannot drive out hate; only love can do that – Martin Luther King.
Happy New Year everyone! Great to kick 2020's arse out the door, and not so great to start 2021 with all the craziness in the world. This is a blog, so I shall not comment on the awful actions in D.C., I don't even want to talk about the appalling pandemic, and how it is decimating populations across the world. You are hearing/reading/seeing enough versions of those events each and every day, and who cares about my opinion anyway? The goal of this blog is to write about unimportant issues, hopefully from a humourous perspective, to give you a breather on reality. That said, you never know…..Gump may one day decide to run for a political office. Gad…can you imagine? Although in reality, it would likely be something like 'Master of the Bathroom', 'Chief Procrastinator', you get the gist 😊
But it is a New Year, which is like the first clean bright page in a brand-new notebook, the most fun to write on. It is also a year when I know I've finally graduated to the 'Cuddlier, fatter' club, and I don't care! How refreshing NOT making any blasted new year resolutions (other than to vacuum at least once a month whether my house needs it or not) – I have not weighed myself OR considered joining a gym. Terrifically liberating and I highly recommend you do the same. Besides, not spending money on a gym membership allocates more $$$ for my Cadbury's chocolate fund. Pretty savvy if you ask me.
As I write this (Jan 16th) it is National Fig Newton Day? More importantly, tomorrow (the 17th) is 'Ditch New Year's Resolution Day' – so there you have it – by the time you read this, you will be able to stop here…..go to the fridge and get a piece of chocolate……and resume reading. See how important this blog can be to your life? How did you ever get by without it?
How were your holidays? Short on company and presents? Yup – me too. So many of us stayed put, kept away from our friends and families because of the blasted pandemic. It was no different here at sunny Debtwood. Gump and I put up a few measly Christmas decorations, and a tree small enough to sit on top of a table (it was nice not having to bend down to decorate). It was weird having so few packages underneath it. But on Christmas Day, we face-timed our loved ones and then after we were finished, both got depressed that it had been an entire year since we hugged our grand-kids. We opened our presents, fantastic gifts from our children, and useful gifts we bought each other, per a wish-list on Amazon. I received NO kitchen implements. A wise choice by Gump, after the shocking 'Set of Saucepans debacle', Christmas 2013. Even our Christmas dinner was odd. By request (from the G man), I made Italian food (ick), with a buttermilk pie for dessert (ick again). For myself, I ate chicken, mashed potatoes and had an ice-cream cone. I have to be honest, I didn't miss all the blasted cooking and dirty dishes. Christmas Day was quiet, and it would have been like any other day, except we had the grand-dogs.
One of our combined four sons (and his wife) were going to be gone over the holidays, and we were dog-sitting their pets for the first time. Marleigh a labrador, 12, sweet and anxious, and Walter, part Mastiff/Boxer, young, chubby, and happy. Our Scout the wonder dog was in puppy heaven. Although she barely reached Walter's thigh, she had buddies for a week's sleepover, and life was good. She did not mind sharing her toys, her beds, as long as Walter would play. It really was like having grand-kids here. Bedtimes, dinner times, walkies time. The biggest issue was that we have no fenced yard, so the dogs were in the house with us ALL day. Taking three dogs out to the bathroom was an adventure. Picking up three dogs worth of crap was a full-time job, one where Gump was noticeably absent. It was also strange having more large bodies to navigate around, especially in the kitchen, where I'm used to Gump being the only one begging for scraps. But they were really good dogs, and we enjoyed them – although taking three of them to the dog park was more like herding cats than dogs …and the cacophony of baying/barking/crying/howling with excitement in the car as we drove to the park was ear-deafening, especially Gump!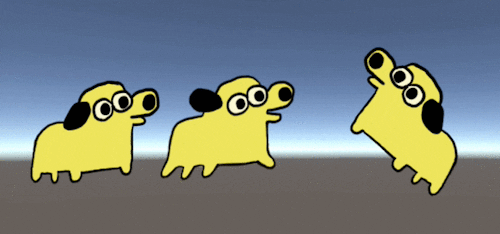 Joy of joys – Just had my annual pancake press boob squash. You know, I am really glad women have these, for obvious reasons, especially the new 3D scans. I just wish there was something men had to have which was similar. I also wish that I was the person to administer said test to men. Come on ladies – you have to admit you've wished for the same thing? What do you mean I have issues? You try living with Gump!
The other morning, at 5:30 a.m., I was working in my office and I heard a weird 'beep' – It was awful-ear piercing. It sounded suspiciously like our smoke detector. It wasn't long, before Gump and Scout the wonder dog joined me. Gump studied the detector. I studied the detector…Scout studied the detector BEEP! Ugh! We have a security monitoring system, so I called the company and talked to a tech. "Nope," he said. "You don't have a smoke detector that belongs to us, it must be yours." BEEP! I insisted it was theirs, he insisted it wasn't………we hung up. Gump examined the blasted thing. It was screwed down, wired up and did not want to be tampered with. BEEP! Not your run-of-the-mill detector, BEEP! Okay, it definitely wasn't ours. I called the company back and got a different tech, this one was quite friendly considering the ungodly hour. "Nope," he said. "You don't have a smoke detector that belongs to us, we have never installed one at your home, it must be yours." This time I was ready – thanks to my amazing admin records, I had scanned the work order many years earlier when they had installed the bloody thing. BEEP! I gave him the news. "Oh," he said. "How odd, we have no record of that." BEEP! There followed thirty minutes of this poor young man trying to guide Gump step by step on what to do. We hunted everywhere for the power supply to the detector, in the garage, in cupboards BEEP! We finally found the power source in the closet under the stairs, along with a power supply in the wall we did not know existed. That made us laugh because for the past eleven years we've been using battery-powered lights to see in that closet when if we had looked a bit harder, we would have seen a plugin and we could have plugged in a real light…ugh….oh well. Gump disabled the power source – hooray ….BEEP! and the smoke alarm hung from the ceiling with wires dangling down. The tech made us an appointment for their service guy to stop by and said goodbye. Gump stood on the ladder, Scout was by now exhausted and taking a nap, and I was on my third cup of tea. We were discussing what a fiasco it had been when….BEEP! We looked at one another…BEEP! Seriously? BEEP! BEEP! We looked up at the detector with no power source, and no possible way of making any noise, and then our eyes travelled a few feet to the corner of the room where we have a carbon monoxide sensor plugged in …BEEP! I pulled it out of the socket…SILENCE….Gump opened it up and took out the battery, put in a new one and plugged it back in…SILENCE – We couldn't stop laughing at oursleves. What a fiasco, for the wrong device! Gump rewired the smoke detector, while I called the company back to cancel the service appointment. And then we laughed our heads off all over again, even Scout was grinning. One hour messing with a smoke detector, all the unwiring, fiddling etc…..wow…just wow…..
We've both been feeling really old lately. Both experiencing the bad memory thing, where everything must be written down or forgotten….the aching thing, when your body feels as though it's been clubbed with a paddle just from carrying out the trash. Gump's always hot when I am cold, and vice versa. I have made him sign a piece of paper to promise he will stop turning the house thermostat down. We are almost to the point of investing in a second heating pad as we both need one. We disagree on not only the TV shows and movies we watch, but the level of volume we too. Oh well – I suppose it's nice to have company……
2021….I have a massive list of what I want to accomplish this year. If nothing else, this terrible pandemic and with it such tragic loss of life has brought a slap of reality to my personal life bubble. Irma Bombeck was right – Don't wait and put off doing anything you really want to do (within the limits of Covid). Consequently, I have set myself a challenge which will take some doing, but I am determined. So many of us are very fortunate. We are lucky. I feel like it is my duty to appreciate what I have and that I am well taken care of. I cannot imagine what it is like to be homeless, not have food or shelter. Let us hope this is the last year of a world like this. And let us hope that we all come out of it better people, more compassionate people…. people who are more interested in unity, than caring whose opinion is more important.
And thank you, as always, for taking your valuable time to read these simple words. I don't personally know all of you, but our connection matters. I'm sitting in your living room with my cup of tea and rambling about my very little life. I am interested in yours too! That's why you can reach out to me here if you feel the need, and I will always answer! Well, except for the barrage of mysterious emails I am getting lately. There are from dubious sources….here is one of them………
'Nice response in return of this matter with real arguments and telling everything regarding that'. Juliette Zackariah Boff (someone at 'mymantouch@gmail') …..but I am sure it isn't a hacker or a porn website or anything…right….
Much love to you all
jude